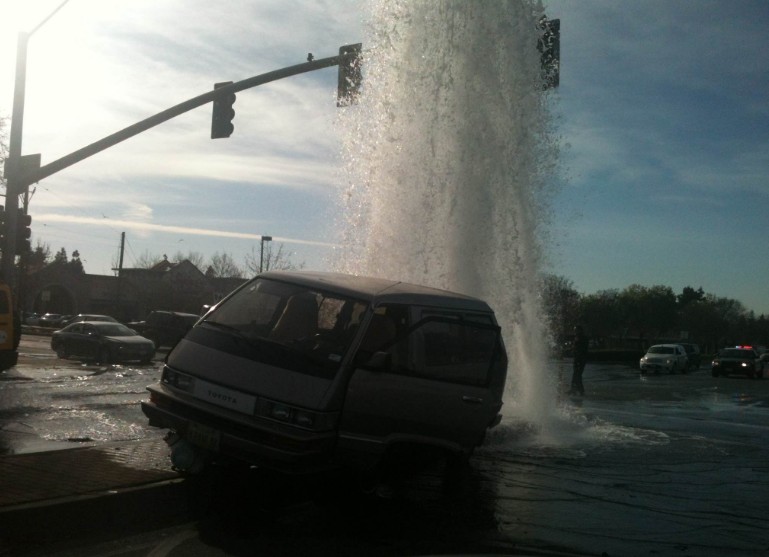 >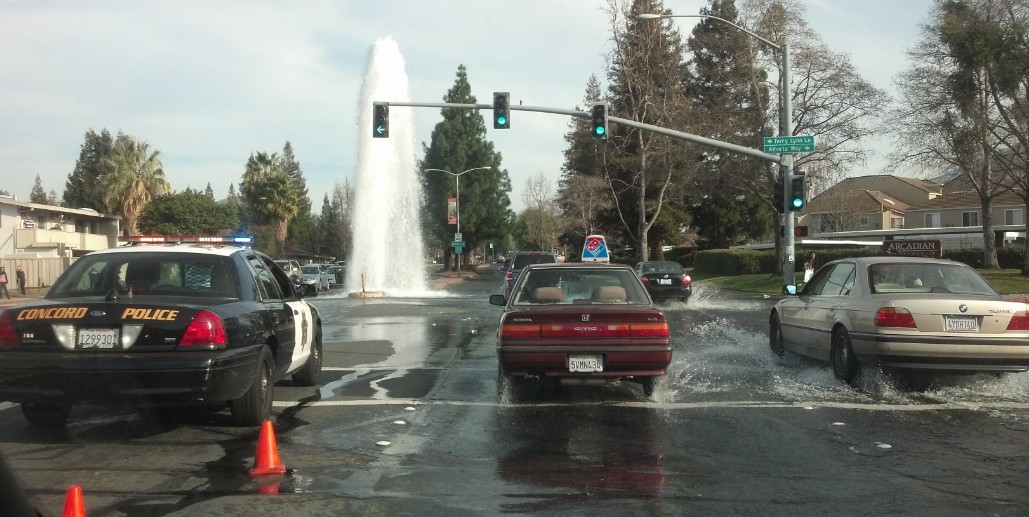 >
A vehicle struck a fire hydrant on Clayton Road in Concord on Saturday afternoon around 3:30.
The crash, which occurred at the intersection of Clayton & Alberta, caused mild flooding on the road until ConFIRE was able to shut off the water.
No major injuries were reported.
Thanks to Jenny for the top picture and Robert for the one on the bottom. Also, thanks to everybody else who sent pictures and newstips!