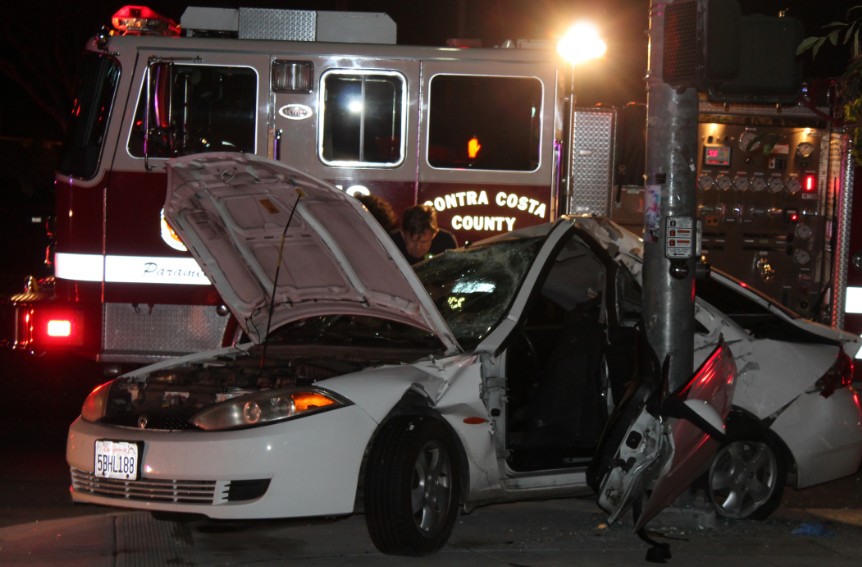 >
Concord Boulevard remains closed in both directions at West Street & also at Mendocino due to a major injury collision in front of Concord High School.
The driver, who we're hearing is a male, received major head injuries. The passenger, a little girl, is said to be injured, but nothing life-threatening.
The road will remain closed until at least 10pm.
Thanks to "Flash" for the picture from the crash.