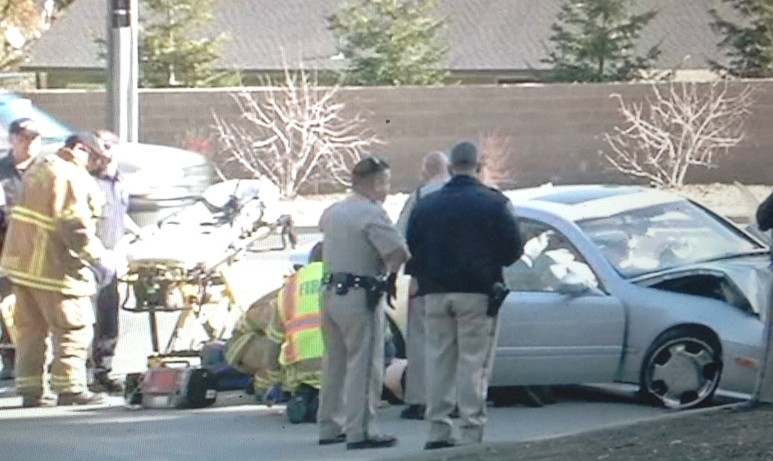 >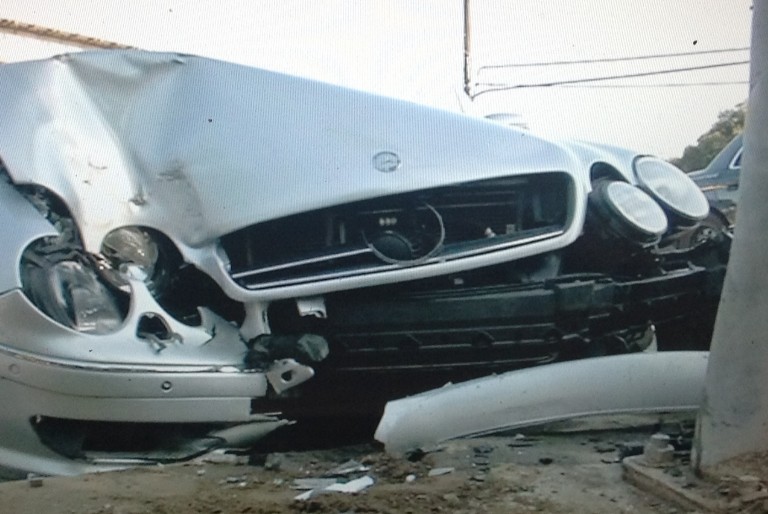 >
A high-speed chase that started in Western Contra Costa County ended in Martinez just before 2pm on Friday.
At some points, the suspect was going upwards of 110-miles-per-hour on eastbound highway-4, said Lt. Steve Perea of the California Highway Patrol.
Our friend Craig Cannon was on scene, and says a spike strip was deployed on eastbound highway-4 prior to Alhambra Avenue, which is near where the pursuit came to an end.
The driver attempted to flee the scene, but was quickly taken into custody. A female passenger stayed with the car after it crashed. Both occupants received medical treatment and were transported to local hospitals. Upon searching the vehicle, contraband was located, but Officers did not specify which type, other than it would need to be "tested", according to Craig Cannon.
The suspects names haven't been released at this time.
Thanks to Craig for the pictures & information from the chase.
photos: for use only on Claycord.com