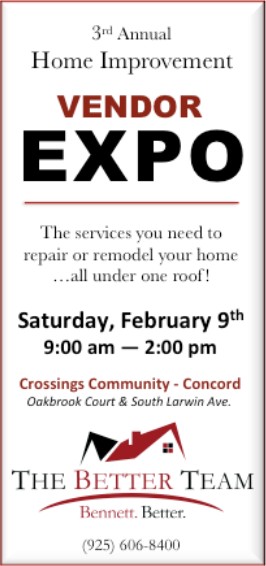 >
This event takes place from 9am-2pm on Saturday at Oakbrook Court & South Larwin in Concord (the Crossings).
A lot of discouts from vendors will be offered. Claycord.com posted about this last year and it was very well received, so we thought we'd post it again this year in case you need new windows, a roof, a fence, etc.
It'll be located on the basketball courts in the Crossings. Everybody is invited.