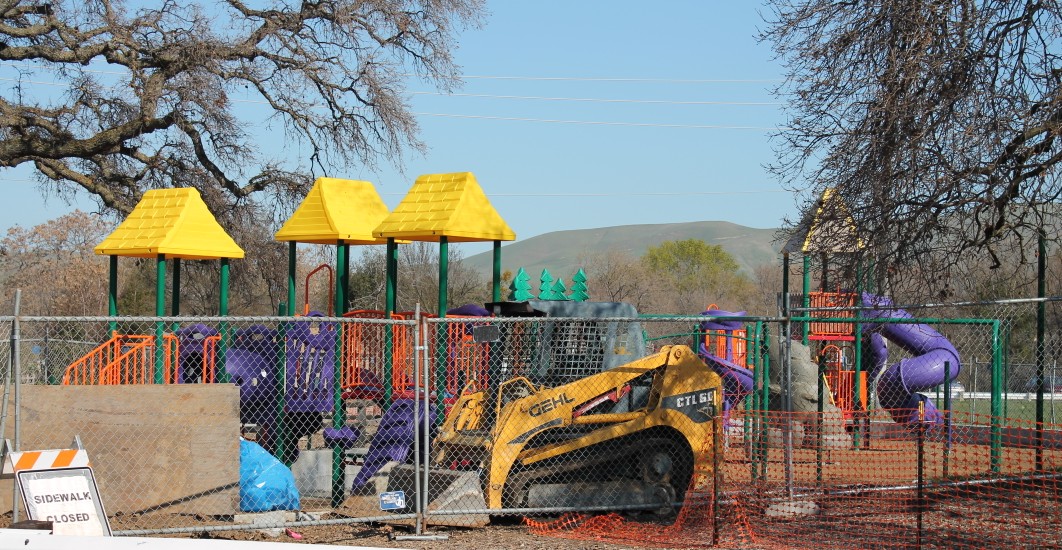 >
As we first reported back in July, this $245,000 project to build a playground consists of a $107,000 contract to a Novato company to purchase and install the playground equipment (pictured above) at Newhall, and the rest of the $138,000 of the project's budget will go towards construction of the playground area infrastructure and site improvements, according to the City of Concord.
The project is expected to be completed by March, and is being funded by Measure WW & Parkland Funds.
Here's a drawing of what the new playground is expected to look like: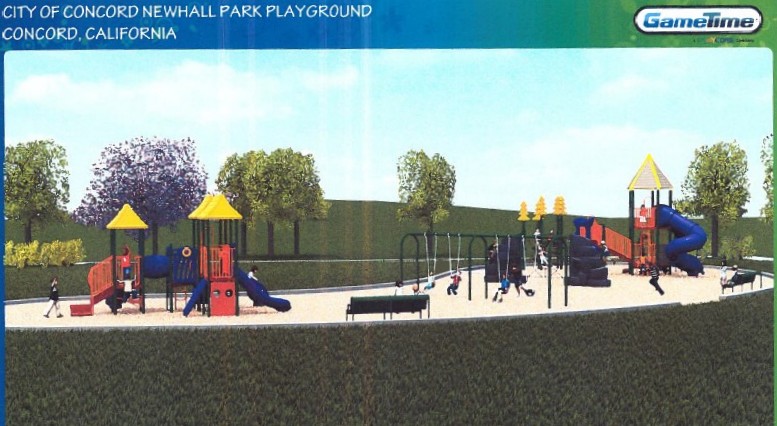 >
Thanks to "Flash" for the picture of the new play structure!