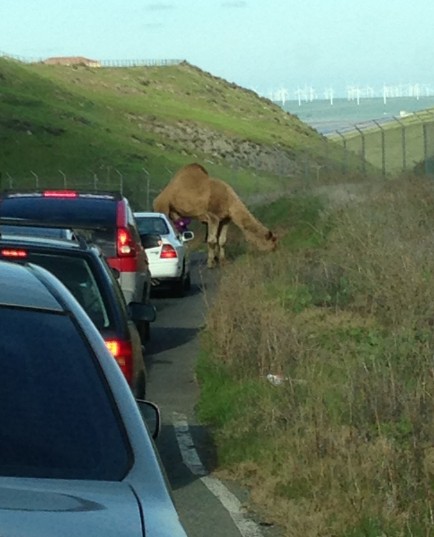 >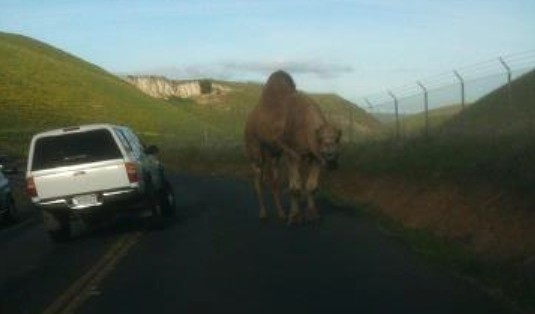 >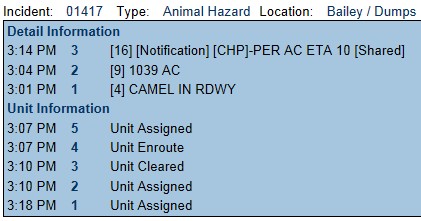 >
One of the two camels on Bailey Road in between Concord & Bay Point has escaped! The camel is in the middle of the road, according to the California Highway Patrol and the pictures shown above.
Our fellow Claycordian David tells us what he saw….
Today at 3:15 PM Bailey the camel was out on the road (I'm assuming this is Bailey. I understand there are two camels in the hills). Citizens were out on the street helping traffic get by while protecting Bailey. As a result there are some long lines in both directions. Just as we were driving by a police officer was arriving on the scene.
Drivers are urged to always obey the speed limit, or less driving along Bailey Road. You never know what may be just around the corner. It may be a camel!
Very true! Thanks to David for the top picture, and thanks to Erica for the picture directly below the top one!
The images below show both camels on Bailey Road. The photos were taken last year by "Radar".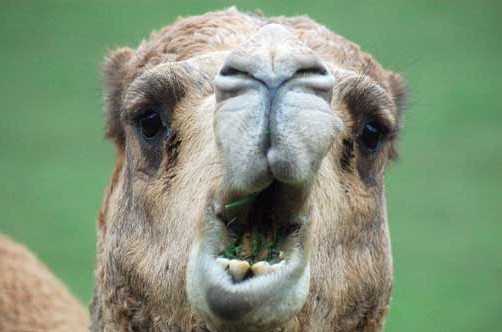 >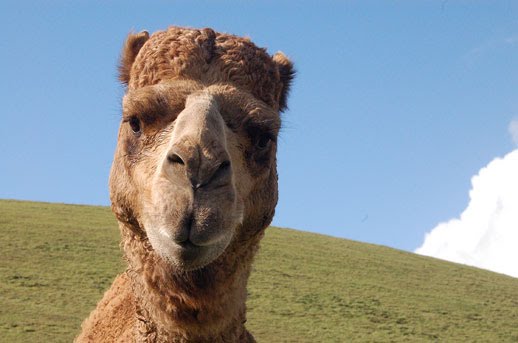 >
Just in case you're wondering, their names are Bailey & Bob.
UPDATE, 3:43pm: The little escape artist is now safe! Thanks to all of you who sent pictures and helped her out while she was in the middle of the road.