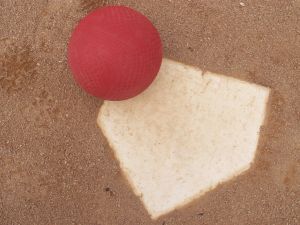 >
Concord Parks and Recreation is taking team registrations for one of the fastest growing adult sports in the country – adult kickball. The game is played following the rules for softball, except there is no bat involved, and the ball is of the big, red, rubber variety.
The coed leagues are recreational and start in March. Teams can choose to play Sunday, Tuesday or Friday evenings. The schedule calls for a seven-game season with single elimination playoffs for qualifying teams. Rosters are limited to a minimum of 12 and a maximum of 20 players per team. All games are played under the lights at Willow Pass Park.
"Our leagues are all coed and are perfect for family and company teams. Our goal is to provide a fun, relaxing, recreational opportunity for adults of all ages," says coordinator Kathie Leavitt.
The registration deadline is Friday, Feb. 15. For more information, visit www.teamsideline.com/concord or call 925-671-3423.