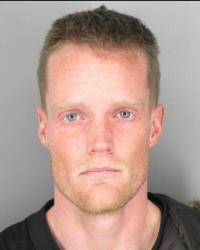 >
The previously unknown Walnut Creek burglar who was featured on Claycord.com in early January, has been identified & arrested by the Walnut Creek Police Department.
The following information is from the Walnut Creek Police Department:
On 1/3/13, WCPD investigated a commercial burglary that occurred at 1111 Civic Drive. The suspect was captured on surveillance cameras. Still images of the surveillance footage from the crime depicting the suspect were shared on the WCPD Facebook page and subsequently posted on Claycord.com.
Within hours of these images being posted on Claycord.com, WCPD received an identification of the suspect. The suspect was identified as Christopher Siegle.
On 1/4/13, a warrant for probation violation was issued for Siegle's arrest. On 1/5/13, Siegle was arrested in San Francisco. WCPD Detectives recently presented this case to the Contra Costa District Attorney's Office and the DA's office filed charges against Siegle for commercial burglary.
Siegle remains in custody at MDF in lieu of $560,000 bail.
CLAYCORD NOTE: Awesome job, Claycordians, and great job to all the officers & detectives who investigated & made the arrest!
To view surveillance photos of the suspect burglarizing the business, click HERE.