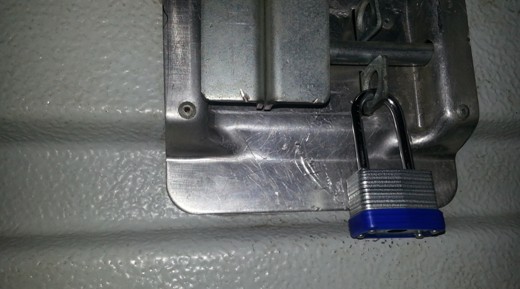 >
If you own a storage unit at the Storage Mart on Clayton Road (near Ayers), you might want to go check your lock to make sure it actually belongs to you.
Here's why….
Just went over to our storage locker unit that is inside the first building and found that it had been broken into. The lock had been cut off, and then they went through the unit taking some of the plastic containers, two boxes of albums and a very special wooden chest with family pictures.
We had been renting the unit because my mother-in-law passed away a year ago and we were holding some of her stuff there.
If anyone knows anything about the chest, we would want the family pictures back, the wooden chest too, but that I'm sure is not going to happen. The unit next to ours also looks like it got broken into as they had the same fake small blue lock put in it's place of the lock we had.
We made a report with Storage Mart and they mentioned that they had not had any problems. Just seems funny that they are now changing from a 24-hour in-and-out to office hours only. They have a chained lock the front gate so no one could walk in and out.
The management stated that they want to make sure unwanted people are not breaking into the units at night. Seems like others have had this problem. So if you have stuff there, I would suggest that you check your unit out that it has not been broken into. They claim that they check on the locks daily.
Thanks to the anonymous Claycordian for the information. Sorry to hear about your storage unit and the missing items.
Now if you have a storage unit at Storage Mart, go check the lock!