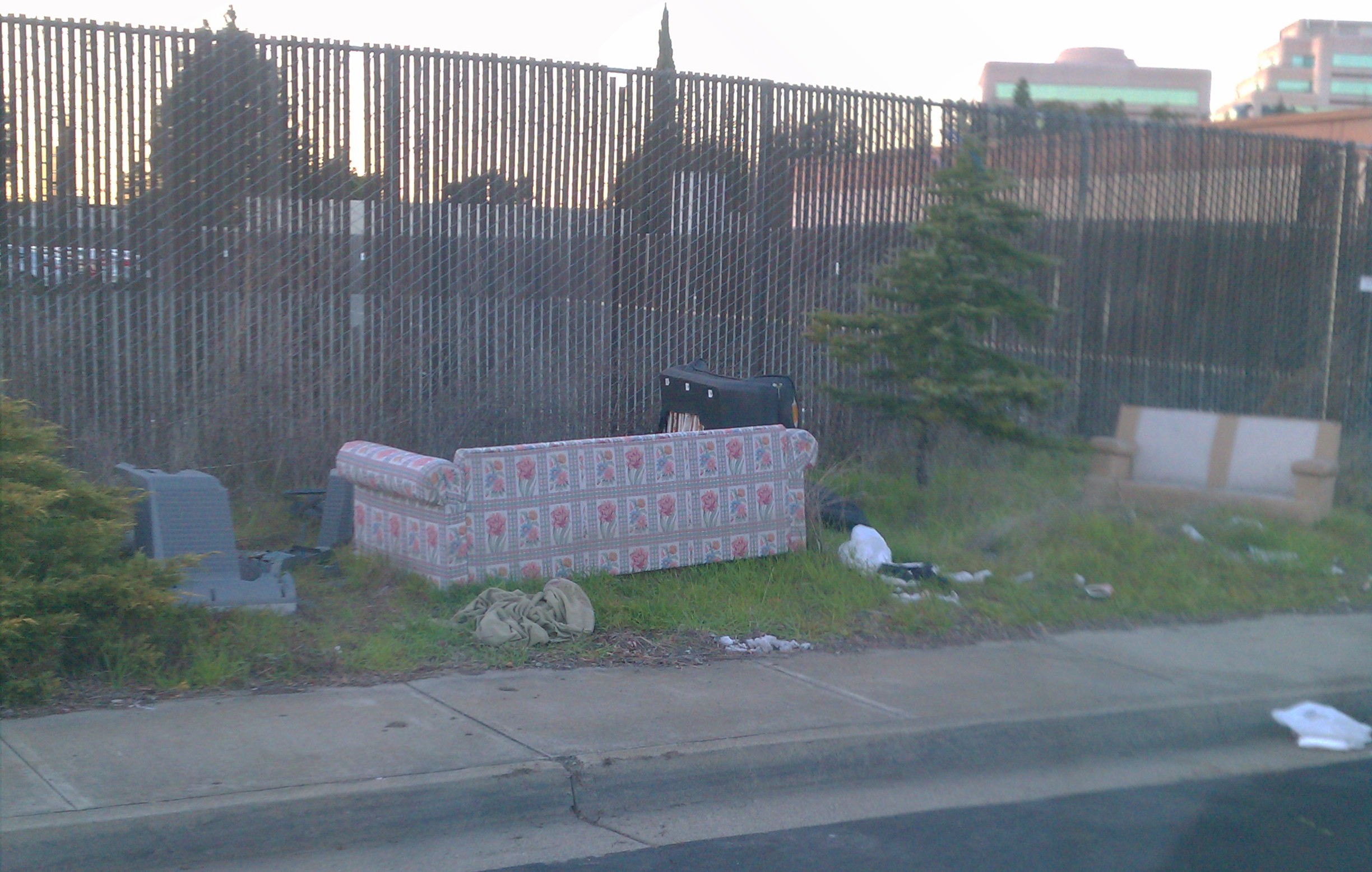 >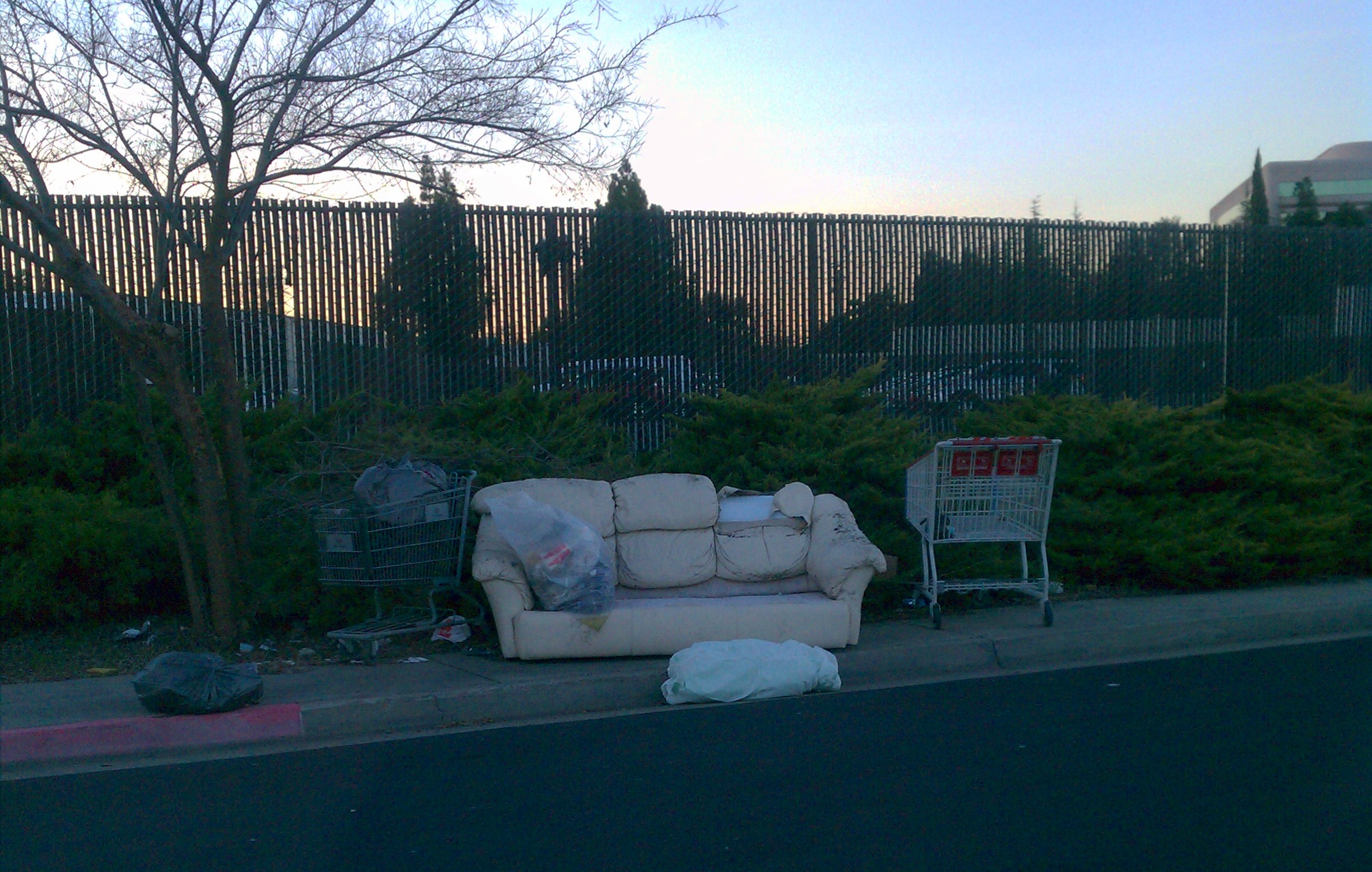 >
We first showed you the couch graveyard of Claycord on December 28th (with the same couches & shopping carts pictured above).
Over two weeks later, the same couches are still in the same spot on Franquette Avenue, and they've even made a few new friends we like to call bags of trash!
It's insane how disgusting the human race can be at times.
Thanks to Garrett for the pictures, which were taken on Monday.