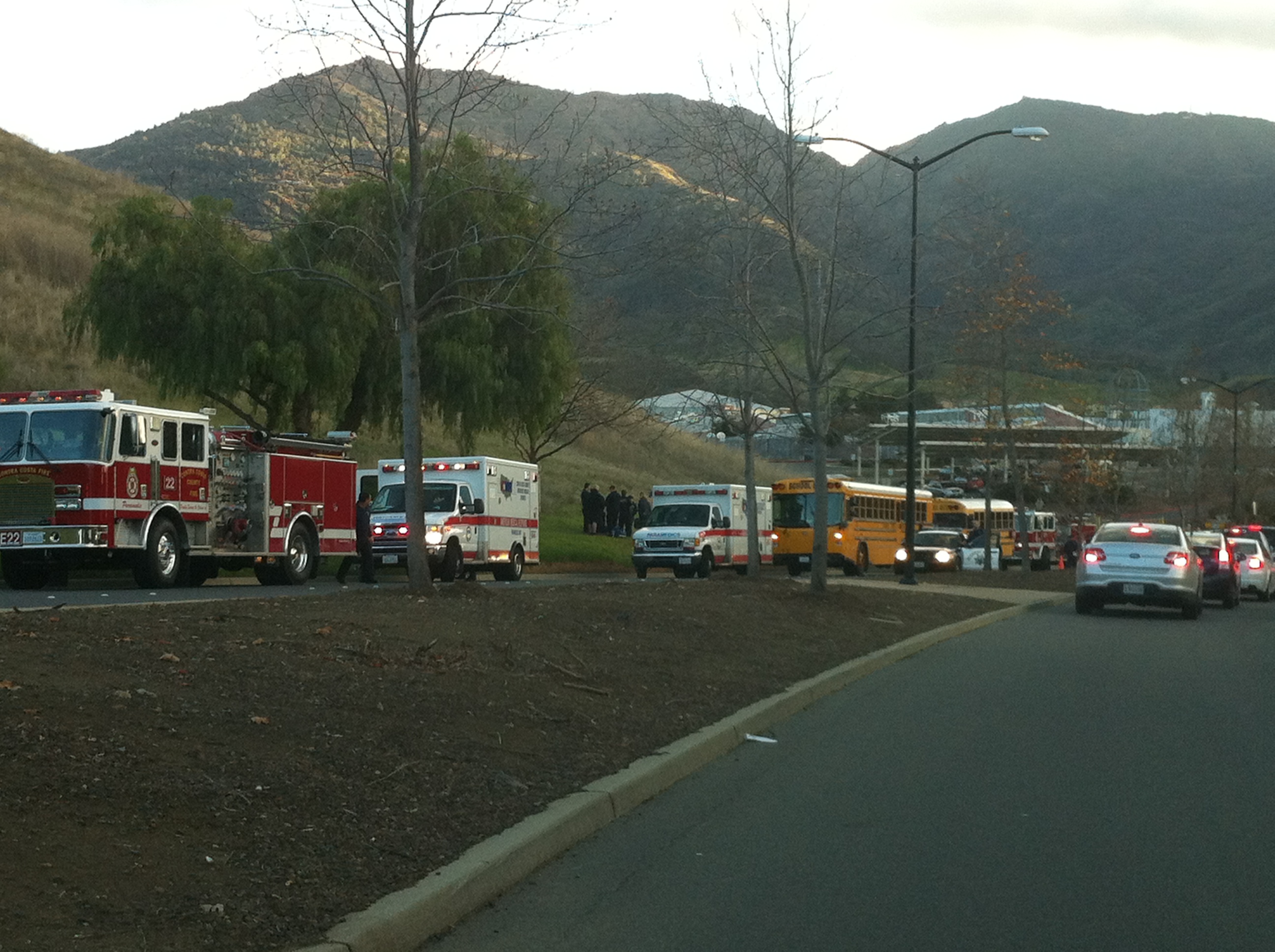 >
A school bus, which had about 40 students on-board from Diablo View Middle School, was involved in a collision at about 3:12 on Friday afternoon in Clayton.
Minor injuries were reported.
The police are walking the students back to school, where they can be picked up by a parent/guardian.
The collision occurred near the intersection of Marsh Creek & Clayton Road. The crash is still under investigation.
UPDATE, 4pm: Clayton Police say two buses were involved in the crash. According to witnesses, one bus rear-ended the other.
Thanks to the anonymous Claycordian for the picture!