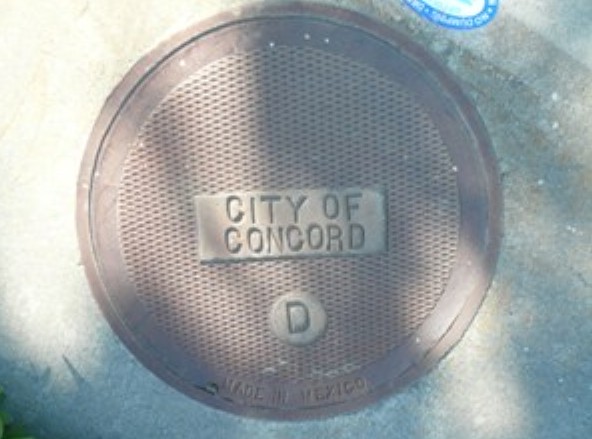 >
The "Water Cooler" is a feature on Claycord.com where we ask you a question or provide a topic, and you talk about it!
The "Water Cooler" will be up Monday-Friday in the noon hour.
If you look at the bottom of the manhole cover pictured above, you can see the words "Made in Mexico".
Do you think publicly funded agencies should be required to purchase items that are made in the U.S.A., or do you think it's ok to import from other countries?
Talk about it….