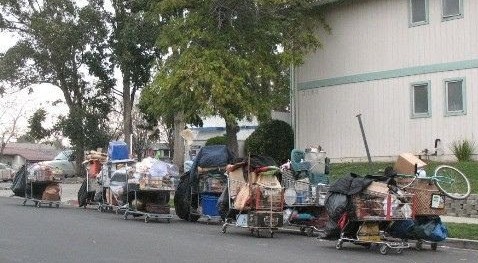 >
California State Assemblymember Tom Ammiano (D-San Francisco) has proposed the "Homeless Bill of Rights".
Ammiano said, "We need to stop criminalizing the behavior of people who have nowhere else to turn. People who are in need of mental health services or who have lost their jobs and their homes are being told, 'Move along or go to jail.' The Homeless Persons' Bill of Rights begins to give us a framework for appropriate approaches to protecting our communities and those who are vulnerable."
The Bill, according to the Sacramento Bee, would give "legal protection to people engaging in life-sustaining activities on public property. Among other activities, it specifically mentions sleeping, congregating, panhandling, urinating and "collecting and possessing goods for recyling, even if those goods contain alcoholic residue."
Would you support a "Homeless Bill of Rights"?
If you'd like to comment on this bill, you can send a message to our local Assemblymember, Susan Bonilla, by clicking ON THIS LINK.