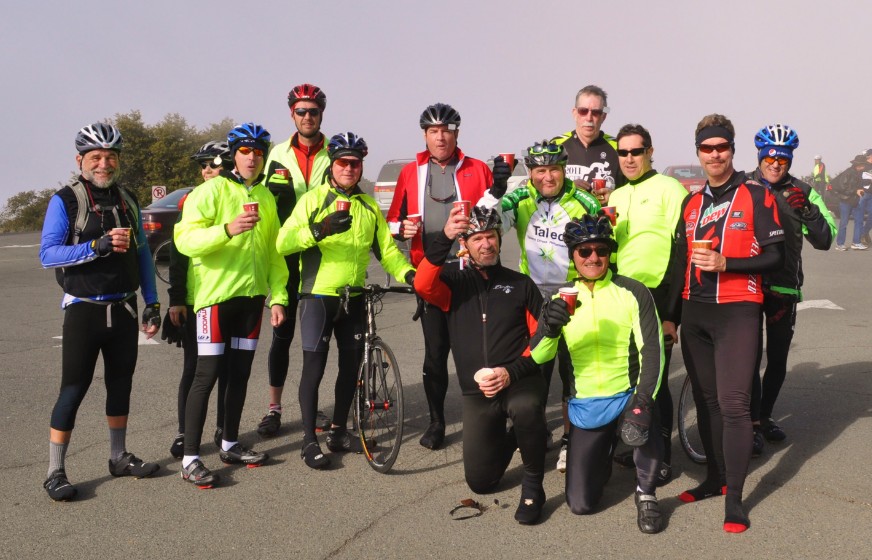 >
They did it, again!
13 members of the local "Old Farts" cycling team completed their annual ride up Mt. Diablo on Tuesday morning.
The total membership of the team is 35, and in July, eight of them traveled to France to follow the Tour de France, watching three stages, and actually riding several routes of the Tour.
Good job, Old Farts!
Thanks to John Hemm for the picture & the information!