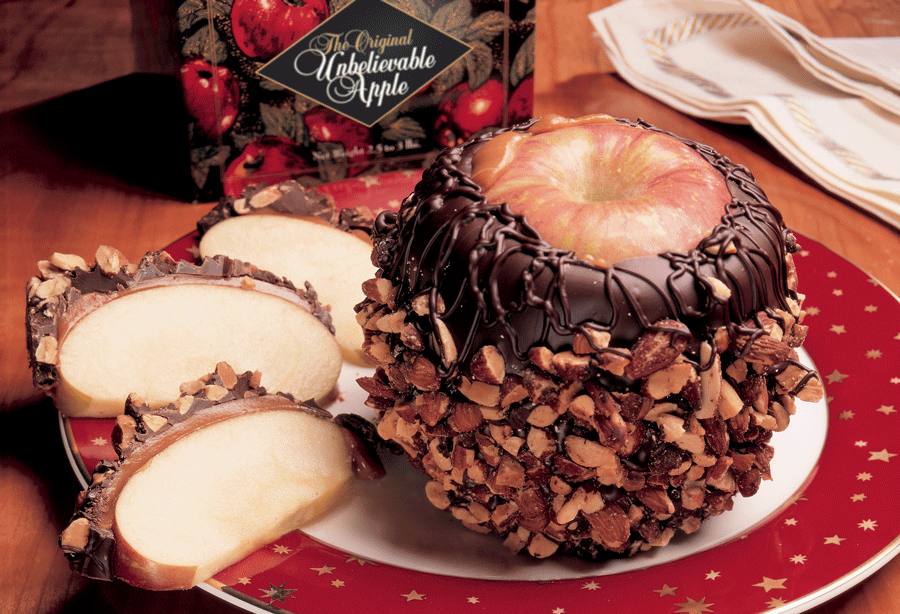 >
CLAYCORD CONTEST! FREE CHOCOLATE MAKING WORKSHOP FOR 10 CLAYCORDIANS (and a guest)!
To enter, just go to the Claycord.com Facebook page and click "LIKE" on the top post (the one about this contest). We will draw 10 winners from all the "LIKE" entries on January 2, 2013.
Also, if you don't have a Facebook account, you can enter at Rachel Dunn Chocolates! Just go to the shop, located just past Costco at 1021 Detroit Avenue in Concord, and give them your name. You don't even have to buy anything! They'll also be having a BIG discount on their GIANT, 3-pound Unbelievable Apples (pictured above) on New Year's Day.
Here's information on the Chocolate Workshop!
Claycord Chocolate Workshop with Rachel Dunn, of Rachel Dunn Chocolates www.racheldunnchocolates.com
Adult Chocolate Workshop. Date: February 5th at 11AM. (Just in time for Valentines)
Be a Chocolatier! Be one of 10 lucky Claycord winners. You and a guest will work side by side with Rachel Dunn inside the kitchen of Rachel Dunn's Chocolate factory in a special workshop for Claycordians!
You will experience the hands-on fun of making candy. You will each make and decorate several different confections, decorate them, package them and take them home.
Workshop will be held on February 5, 2013 at 11AM.
Good luck!