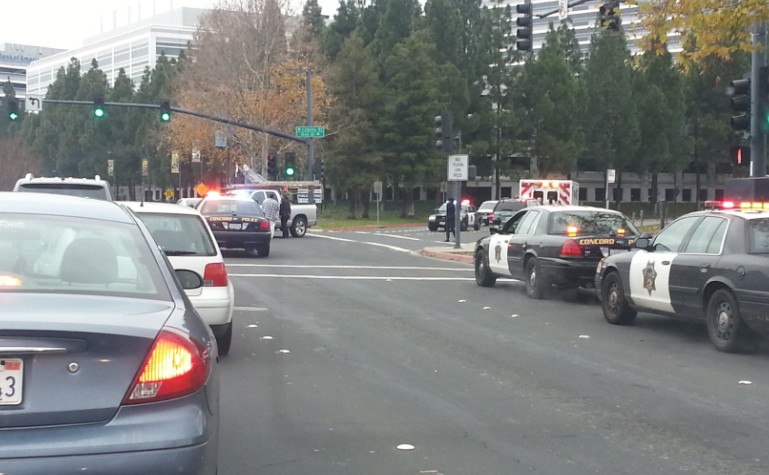 >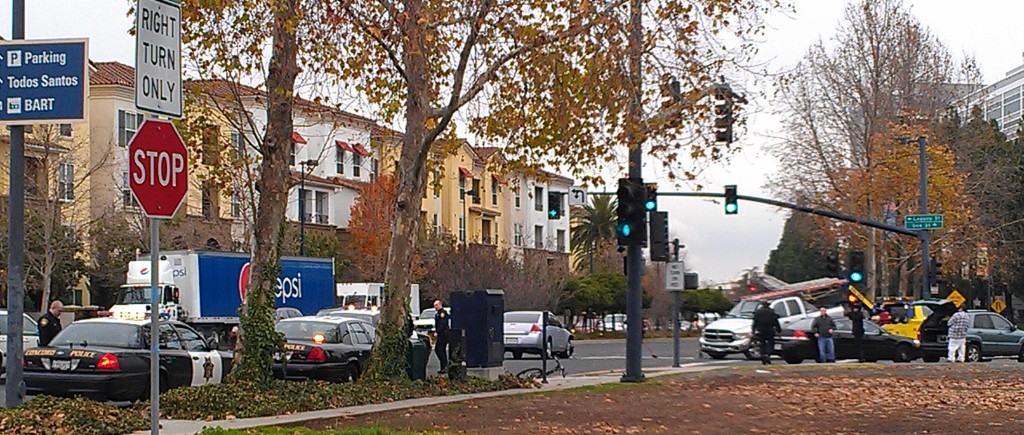 >
A minor-injury multiple-vehicle collision snarled traffic this morning on Galindo, in front of the Concord Police Department.
Red light runner? Speeder? Texter? Drinker? The cause of the crash hasn't been determined, it's all still under investigation.
The road should be clear by 11am.
Thanks to Andre for the top picture and John for the picture on the bottom!