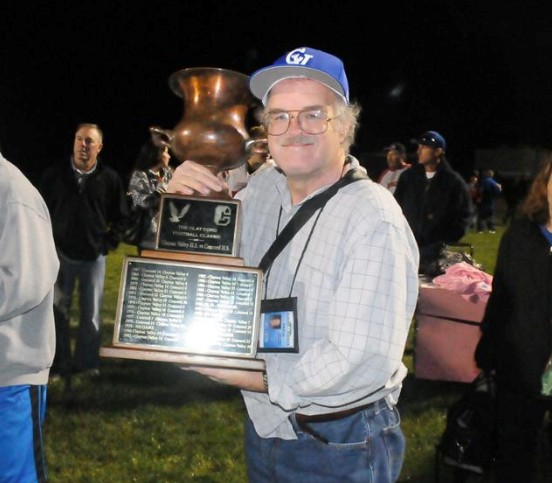 >
Our wonderful friend, Mike "Radar" Dunn, has passed away.
He was found this morning, in bed, at his home in Concord.
Radar was a photographer for Claycord.com and the Clayton Pioneer, and previously a photographer for the Concordian and the Contra Costa Times.
Many of you might not know this, but much of his recent photography is on display on the walls of the Concord Police Department. He was very proud that the police reached out to him, asking if they could use his pictures to post throughout the building. We were very proud of him, too. He took pride in his work and was always willing to go out in the middle of the night to take pictures of a breaking news event, or spend his weekend helping to bring awareness to fundraisers for sick children in Claycord.
He touched many lives through his beautiful and emotional photography, and as his friend, I can say he loved the Claycord community, and was deeply moved when many of you donated money to help him keep his health insurance while suffering from stage-4 liver cancer, which started in his esophagus.
One of Radar's favorite movies was "It's a Wonderful Life". I'm guessing somewhere, a bell rang when Radar passed away.
I will keep you updated on any plans for a memorial service. His family, who lives out of state, is expected to arrive in Claycord on Friday.
R.I.P. buddy, we love you and we'll miss you so much.