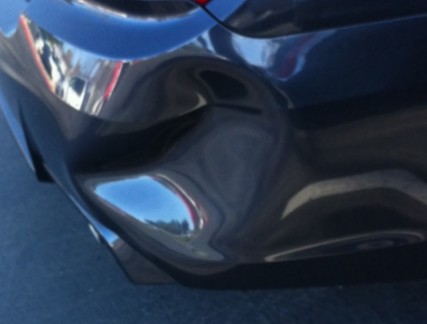 >
This note came from a Claycordian who was the victim of a hit & run in unincorporated Walnut Creek on Christmas Eve….
I was out doing some last minute Christmas shopping on Monday. At 1:45pm, my BRAND NEW dark gray Subaru was hit while parked outside the Heavenly Cafe in the strip mall off of Oak Rd in Unincorporated Walnut Creek. I witnessed the hit from inside the shop.
It was a gold colored newer model Minivan. By the time I got outside, they had sped off! My rear bumper is smashed in. I have insurance, but the deductible is going to take $500 from us. I'm not looking for charity, I'm just praying that the driver (or a witness) comes forward about this.
If not, we're hoping that the security cameras caught the license plate of the van, or that one of the shops has the credit card receipt from the transaction of whatever business this person was doing just before they left. I can't believe that someone would do this on Christmas Eve…maybe they somehow didn't feel the impact when they backed into it. If they would like to come forward, I'd be thrilled and relieved to work with them!
Anybody out there know of a gold colored minivan with fresh damage?