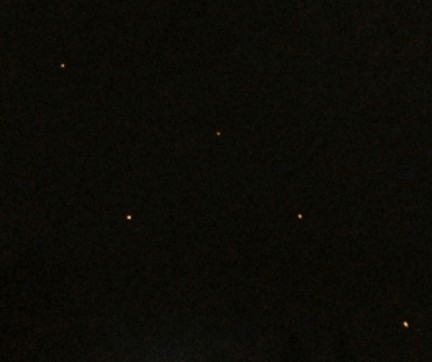 >
Santa, is that you?
Seriously, all joking aside, several Claycordians reported strange lights in the sky over Claycord on Christmas Eve.
One report, from an anonymous Claycordian, said the following….
Did anyone else report strange lights in the sky? I'm in turtle creek and I saw these. They were moving to the left and stayed in formation.
It was there long enough for me to stare at it, make a phone call, run in to get my brother, and he witnessed it too.
Anybody else?
Also, did everybody see that GIANT ring around the moon last night?