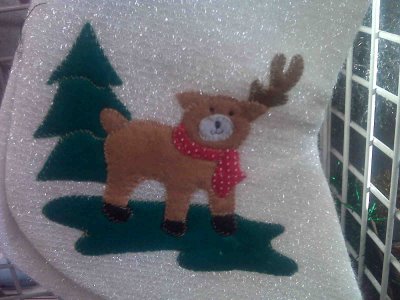 >
Merry Christmas to everybody in Claycord!
We hope you have a wonderful and relaxing day!
Who remembers "ReinBear"? (pictured above).
For those of you who are new here, "ReinBear" made his debut on Claycord about four-years ago. "ReinBear" is the three-legged half-reindeer-half-bear, who only has one antler, and is standing in a puddle of a green unknown substance in front of a Christmas tree with no trunk.
He was purchased at the Dollar Tree, and currently hangs on our mantle!
Merry Christmas, everybody!