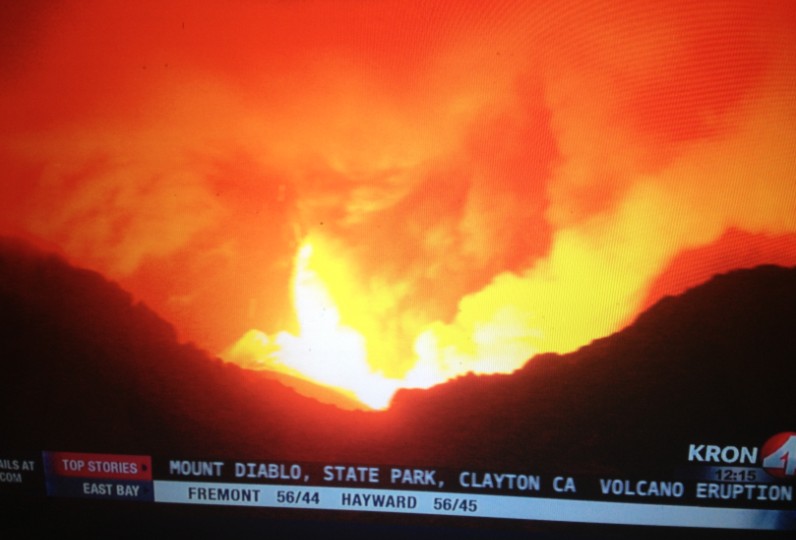 >
Well, the Mayans were correct, but in the end, they were wrong.
The end of the World was near, but fortunately, firefighters from Contra Costa County were able to respond in time to control and extinguish the volcano eruption on Mt. Diablo overnight, and save everybody's life!
Just to assure everybody, this didn't really happen, it's just a joke. All kidding aside, it's nice to see everybody here today!
Thanks to @mrizroz for the photoshopped image!