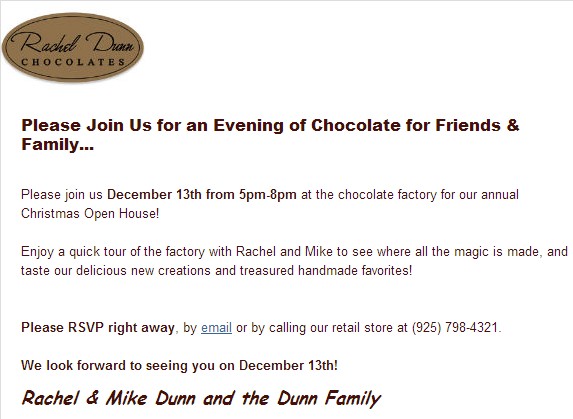 >
Talk about a Claycord success story!
Rachel Dunn, of Rachel Dunn Chocolates, started her family owned business from her home in Concord in 1984, and since then, she's been on the Rosie O'Donnell Show 19 times, and they've also been featured on the Food Network and on QVC.
Their World Famous Apples were also named "Have to Have" by Oprah!
The Rachel Dunn Chocolate Factory is located at 1021 Detroit Avenue, just past Costco in Concord.
They're extending an invitation to their fellow Claycordians to check out the factory tonight during a special open house from 5pm-8pm.
Stop by anytime between those hours, go see where the magic happens, and support a very local business! Just RSVP to let them know you're coming. Call them at 925-798-4321.