>
The sky is nothing but blue now, but earlier, we had a mess on our hands.
Local photographer Nik Childers was able to take the photo shown below. When this creek floods during storms, it makes for some beautiful photography, but it's also one of the most dangerous creeks in Contra Costa County, so never go rafting or tubing down it, because you could lose your life. Thanks, Nik!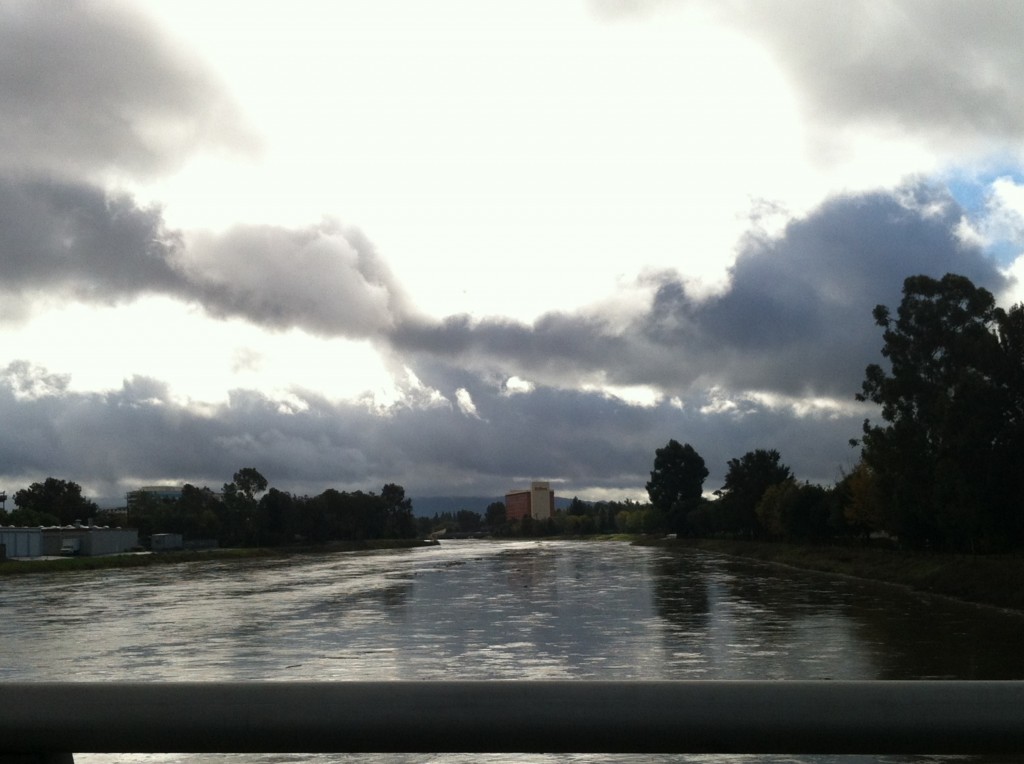 >
Thanks to all of the Claycordians for sharing your videos & photos of the flooding around Claycord. Here's a few more.
Thanks to "Wood in the Hood" for the video above, showing the creek under Bailey Road in Concord. We received reports of shopping carts and a ton of floating trash going down the creek.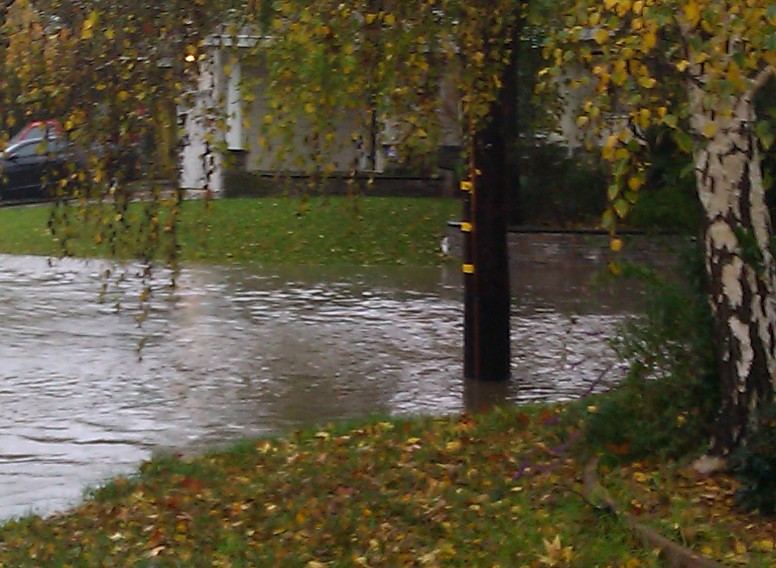 >
"LMC" sent us a photo of the flooding on Richard Avenue in North Concord (above). She says the storm drains were completely clogged. She had damage to her home as a result of the flooding.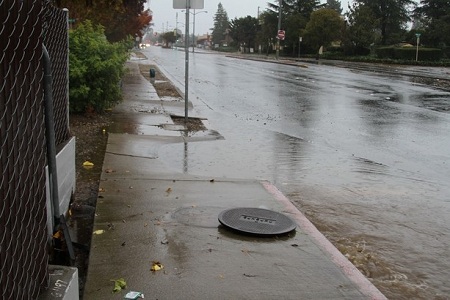 >
"ratstalker" got the shot of a manhole cover (above), which popped off after flooding reached maximum capacity underground in Concord.
And below, "ratstalker" also got pictures of the Walnut Creek, near the Concord Hilton Hotel, and the aftermath of a homeless camp under the bridge near highway-4 in Concord.

>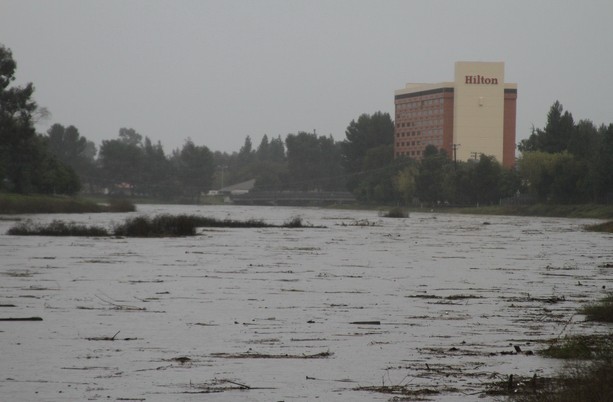 >
Lexie sent us the photo below of the creek off Ayers, behind Netto. As you can tell, it was raging. Thanks, Lexie!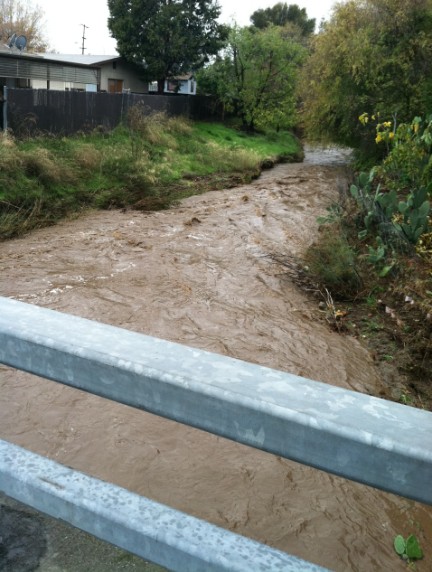 >
Kenny was able to grab a short video of the flooding on East Olivera Road in Concord, near Pixieland. Thanks, Kenny!
"Cal" shows us the video below, which he took in the area of La Vista Avenue in Concord. Look at those streets! Thanks, Cal!
And although this is just west of Claycord, in Lafayette, the picture shown below has a story behind it. Craig Cannon tell us that "last night, the residents of this house in Lafayette return home from a movie late last night to find a large tree had fallen and taken down utility lines. PG&E comes out, tree Service, the whole thing. This morning everything is fixed, cut up, fine and dandy. 90 minutes later, same house, same lines, bigger tree, bigger problem. Yes, a second tree comes crashing down on the same property. Fortunately, a well equipped tree crew, and PG&E, are once again out there doing it all over again!". Amazing, thanks, Craig!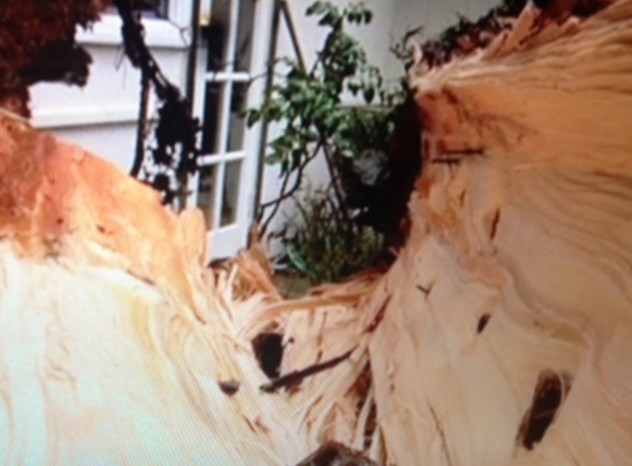 >
GoGo Gomez, your shot of the wet rose is spectacular, and a nice way to end this post!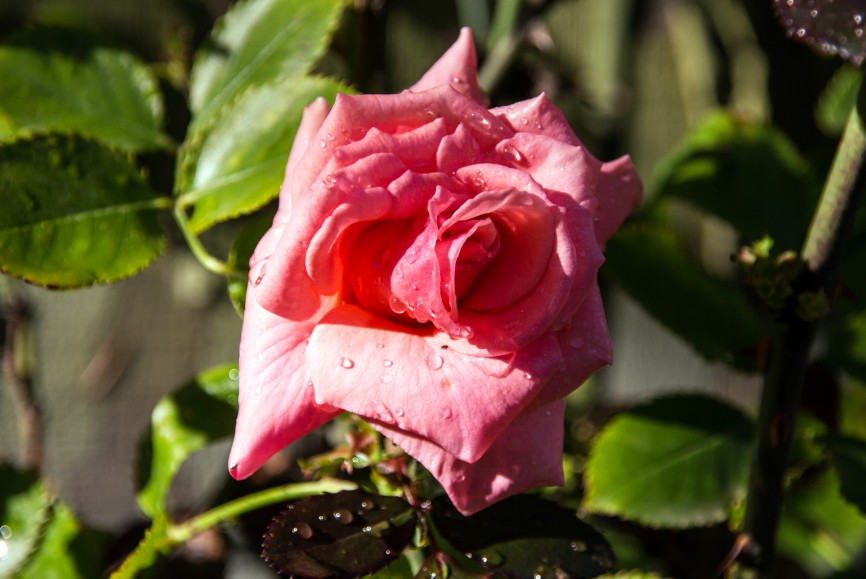 >
Thanks again to everybody who shared their photos & videos of today's storm!