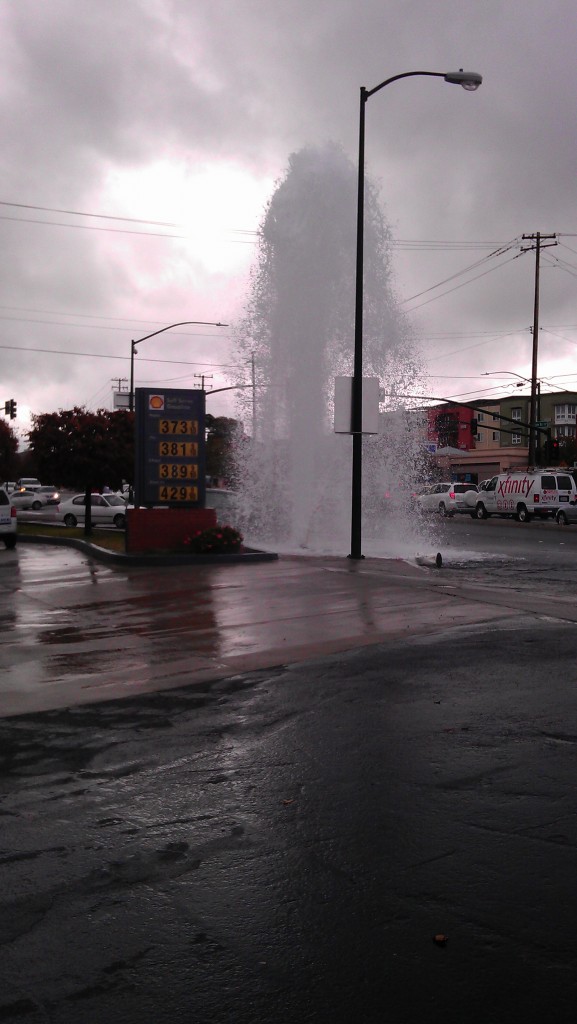 >
A BMW crashed into a fire hydrant near the Shell station on North Main & Treat in Walnut Creek.
Water has been shut off at the scene, and although the BMW suffered major damage after crashing into the hydrant, no human injuries were reported.
This same fire hydrant was struck last month, click HERE to view the story & a photo from the crash!
Thanks to Jennifer for the picture & information!