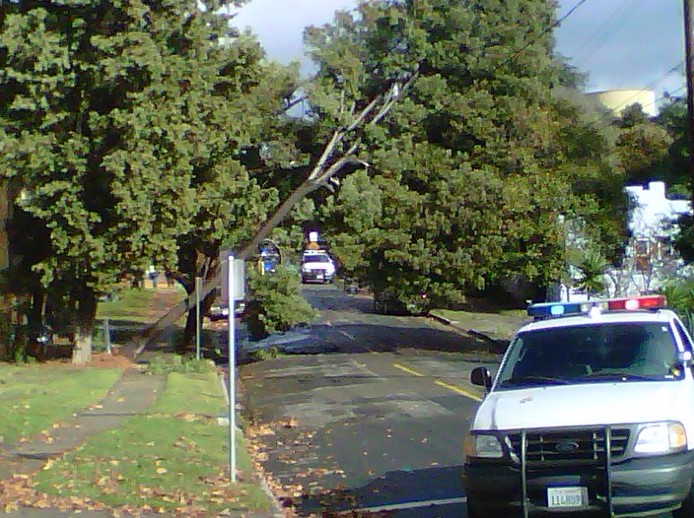 >
A tree fell on to a power line in Martinez, forcing the closure of Brown Street, just west of Pacheco Boulevard on Wednesday afternoon.
Police are on scene, waiting for PG&E to arrive.
There are no reports of any outages due to the fallen tree.
Thanks to J. Griffin for the photo shown above!