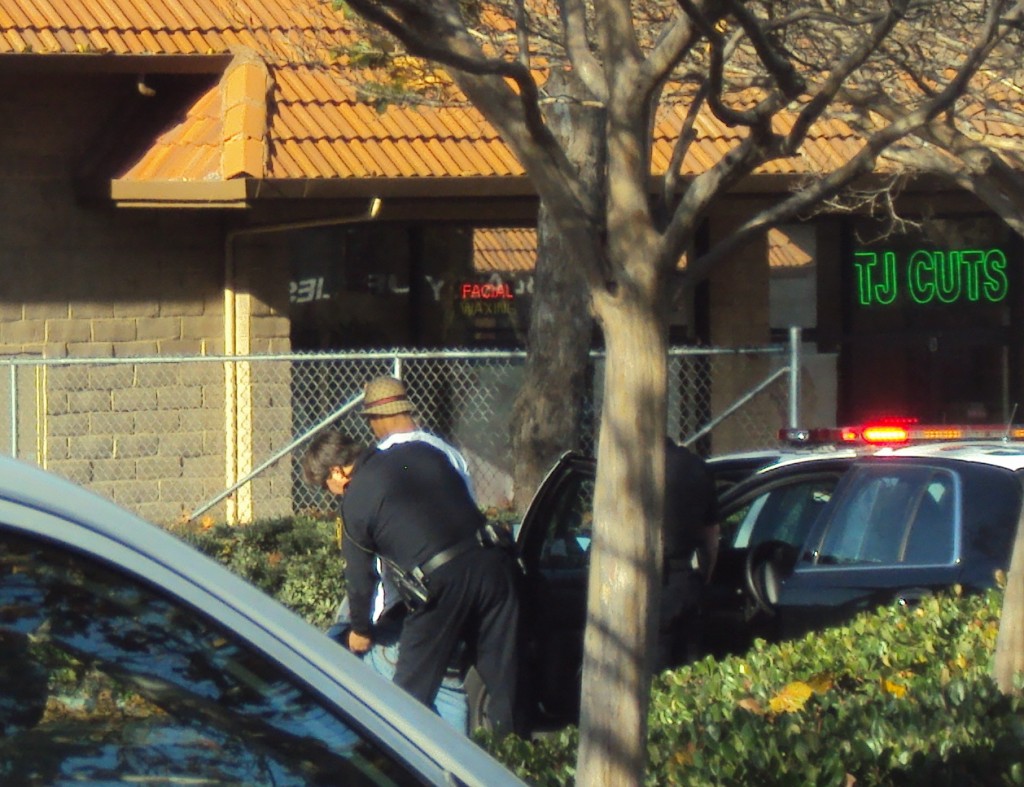 >
A Concord man, who was allegedly wanted on a felony warrant in Antioch, was possibly taken into custody in the Clayton Station Shopping Center on Thursday afternoon around 2pm during a traffic stop by Officers from Clayton & Concord Police. It has not been confirmed that the man detained was the wanted man, although we're hearing he was driving the suspect's vehicle, according to police.
The suspect's name hasn't been officially released.
Two other people were detained during today's traffic stop.
Thanks to the anonymous Claycordian for the picture!