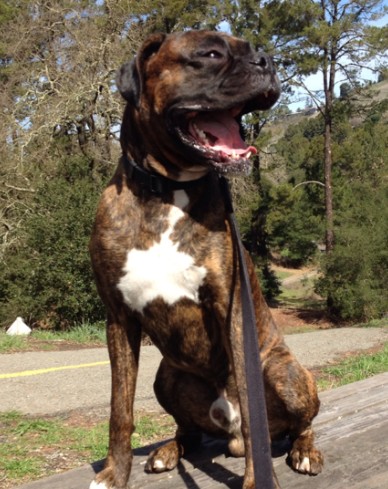 >
This is Dexter the Boxer, and he's the Dog of the Week on Claycord.com!
The "Dog of the Week" is sponsored by My Dawg House.
My Dawg House provides Dog Daycare, Dog Boarding & Dog Grooming. We're located in downtown Concord at 1700 East Street, near the Concord BART station. My Dawg House is locally owned & operated, and provides a safe, CLEAN, fun environment for your four-legged family member.
Call us today at 925-687-3294 or visit our website at www.MyDawgHouse.com.