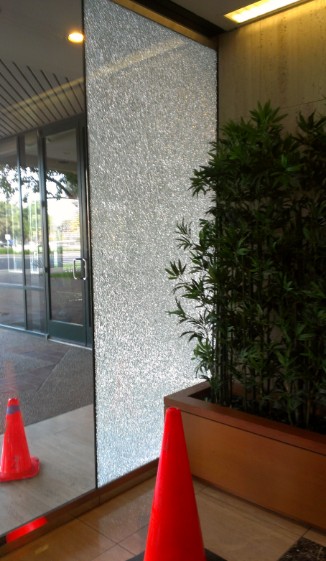 >
In late-October, we told you about the window smashing spree on Willow Pass Road in Concord, and also told you how this isn't the first time a windown has been targeted at the office building located at 1390 Willow Pass Road.
On Wednesday, another window was smashed at 1390 (pictured above).
If you have any information on the window smashers, call the Concord Police.
Thanks to the anonymous Claycordian for the photo & the tip!