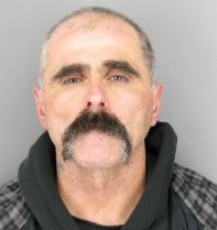 >
The Walnut Creek Police released the following information on 51-year-old Ronald Alvarez, who's wanted for residential burglary in Walnut Creek.
Alvarez is a 51-year-old white male, 5'9″, 210 pounds, brown eyes and brown graying hair. Tattoo on neck.
If you see Mr. Alvarez call your local police department or WCPD Detective Wallace at 925-943-5844.
As of 11/14/12 there is an active warrant for the arrest of Mr. Alvarez. He frequents Alamo, Walnut Creek, Pleasant Hill and eastern Contra Costa County.