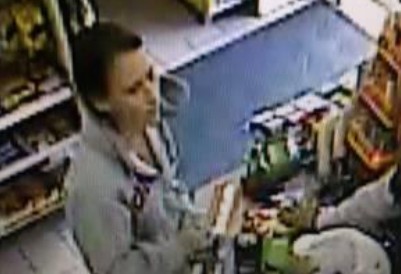 >
The Walnut Creek Police (WCPD) are looking for the woman pictured above.
The following is from the WCPD:
Do you recognize this person? She used a stolen credit card at a gas station shortly after the card was taken during an auto burglary. She is described as a white female in her late 20's, approximately 5'6″ with shoulder length brown hair.
She was with a second suspect who is described as a dark skinned male in his 20's, 6'2", 220 pounds wearing a dark baseball hat, a light blue hooded sweatshirt and gray sweatpants.
The suspects were driving a 1990's full size 4 door sedan.
If you have information about this crime please email Officer Brown at abrown@walnutcreekpd.com.