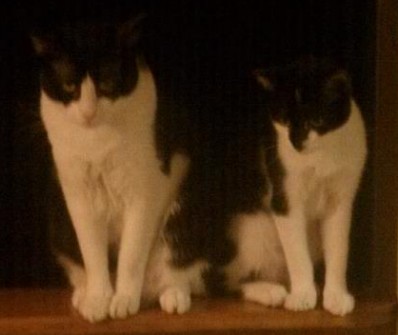 >
It's awful to lose a pet, but it's especially awful to lose a pet when it's so cold outside.
Here's information on "Buoy", who was recently lost near Solano Way in North Concord.
Buoy is a male cat, black and white. Black on his back and top of his head, all of his tail. He is white on his belly, his face below his eyes, and his front paws.
He is a year old and weighs approximately 15 pounds. He's not skinny but he's not huge either.
He was last seen on Wednesday, November 7 in the evening.
He is an indoor cat and we believe he snuck out behind someone while entering/exiting.
Last scene off Solano Way in Concord.
I've attached a picture, Buoy is the one on the left (the bigger of the two).
Anybody with information can contact news@claycord.com.