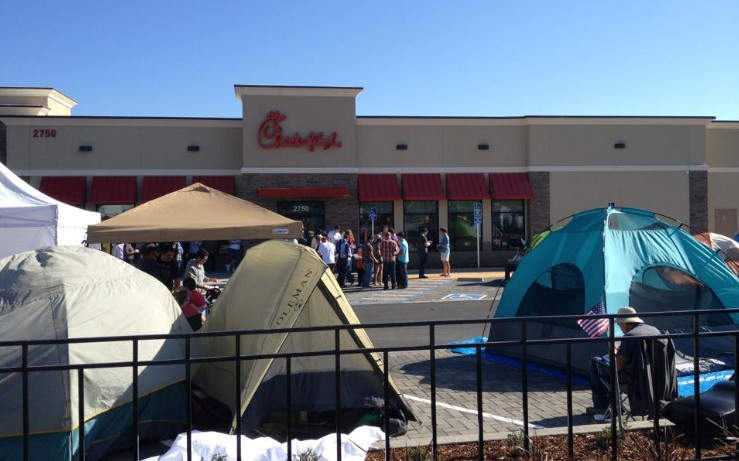 >
Lovers of Chick-fil-A are camping out in the new restaurant's parking lot on North Main Street in Walnut Creek in order to be part of the "first 100".
When a new Chick-fil-A restaurant opens, which it will on Thursday morning, the first 100 customers get a free meal every single week for an entire year.
It won't be all fun and games though, because protests are planned for Thursday.
A page on facebook was set up to alert the public about the protest. They say they'll be at the restaurant's grand opening to hold a peaceful protest and to "educate the public about monetary donations made (by the owners of Chick-fil-A) to homophobic and discriminatory organizations such as the Family Research Council, Exodus International and Focus on the Family. These donations totaled more than $5,000,000 between 2003-2010. We firmly believe the First Amendment applies to everyone, even those with whom we disagree."
The grand opening is set for Thursday morning.