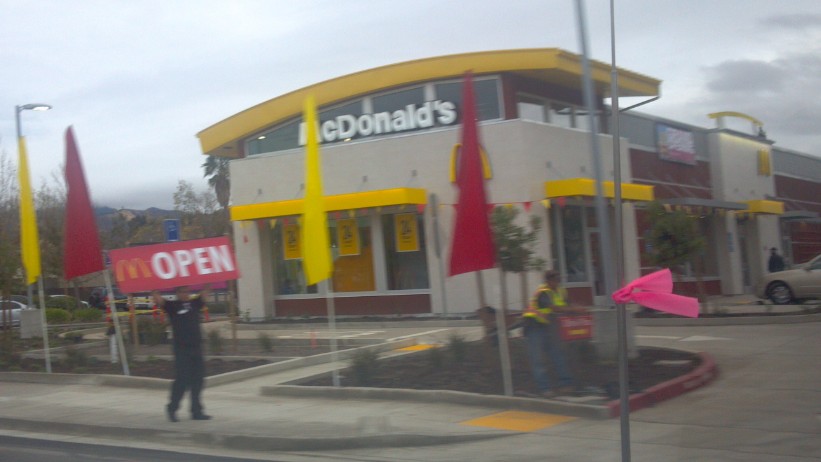 >
The opening of a new McDonald's wouldn't usually be a big deal, but this is incredible, because the old McD's on Clayton Road in Concord was demolished and the new one was built in about 65 days.
Good work. Looks nice (for a McDonald's).
Thanks to "ricomann" for the picture!