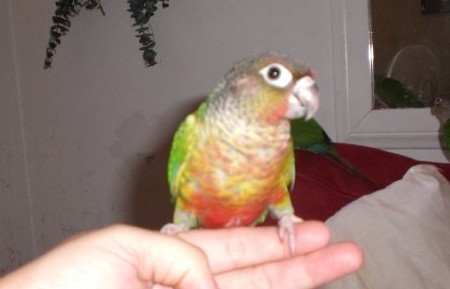 >
Here's information on the bird pictured above, who was lost on Monday in the near of Kirkwood Drive & Kirker Pass Road in Concord:
LOST-Yellow sided green cheek. Her name is VENICE and she has a tag. My boyfriend was bringing in the cage from the balcony and the cage fell over.
If anybody has seen her, please email news@claycord.com.