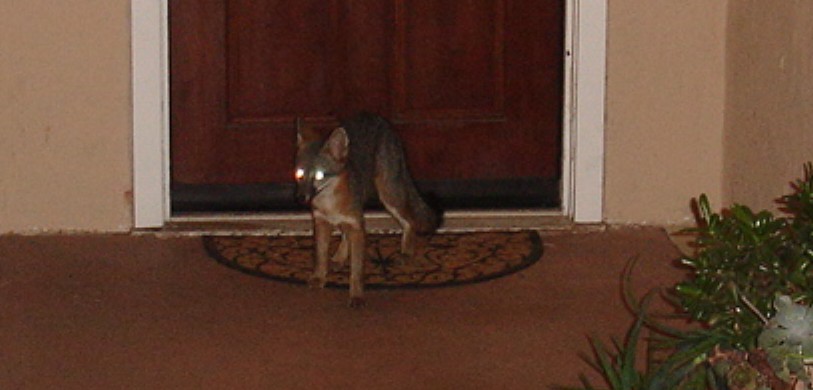 >
This little guy was waiting for a family in Concord's Estates neighborhood to come home on Tuesday night, and he sure did give them a surprise.
The coyote, who looks young, ended up running away after the picture was snapped.
If you have cats in the area, keep them inside, because he looks hungry.