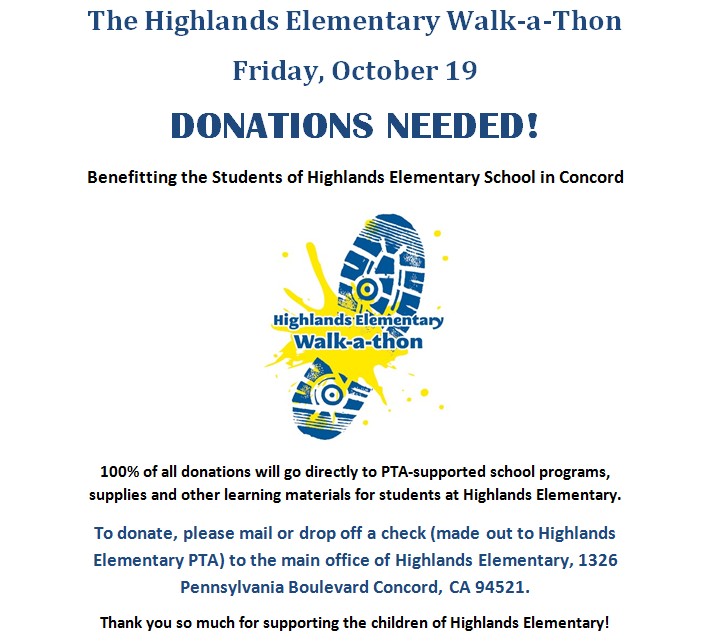 >
Highlands Elementary School in Concord will be holding a Walk-a-Thon on Friday October 19th.
They're looking for all the donations they can get, so if you have a few extra dollars (or cents), drop it off at Highlands Elementary and support their efforts to give the kids a little exercise, while trying to make a little money in the process!
100% of all donations will go directly to PTA-supported school programs, supplies and other learning materials for students at Highlands Elementary.
Please click on the flyer for a much larger view.
*Claycord.com always gives free advertising to local schools who are looking to promote fundraisers. Send your announcements to news@claycord.com!