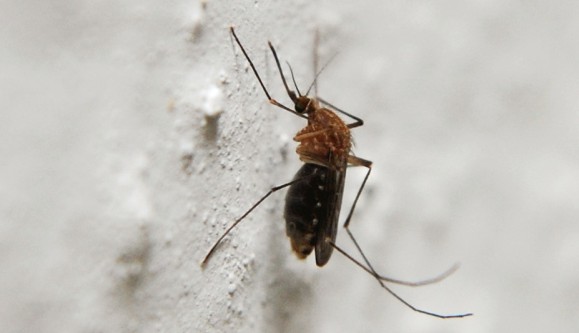 >
The Contra Costa Mosquito & Vector Control District announced today that five more birds and one chicken have tested positive for West Nile virus. The birds were found in Brentwood, Concord, Discovery Bay, Pleasant Hill, and Walnut Creek. The chicken is part of sentinel flock located in Oakley.
The latest birds tested positive as an early October heat wave pushed temperatures in many Contra Costa County communities near or past the century mark. The heat plays a significant role in both mosquito and virus activity.
"The mosquitoes that can transmit West Nile virus thrive in warm weather because higher temperatures allow them to complete their life cycles more quickly," said the District's Scientific Program's Manager Steve Schutz, Ph.D. "Higher temperatures also allow the virus to grow rapidly, increasing the chances that birds or mosquitoes can become infected."
The District asks all residents to be vigilant about avoiding mosquitoes by wearing repellent when mosquitoes are present. Dump or drain any standing water to prevent mosquitoes from having a place to lay their eggs, and report dead birds because they are often the first sign of West Nile virus in a particular location. Reporting neglected swimming pools is also very important because one neglected swimming pool can produce 1 million mosquitoes that can affect people up to five miles away.
Since 2005, 39 people in Contra Costa County have been diagnosed with West Nile virus. In 2006, two people died from the disease. A recent study has shown that the majority of cases are undiagnosed and grossly under reported. This year, a total of two people, 19 groups of mosquitoes, 56 dead birds, and seven chickens have tested positive for the virus. The number of mosquitoes, birds and chickens have already surpassed the number of insects and animals that tested positive for the virus in all of 2011.
For current West Nile virus activity and to receive emails when the District fogs for adult mosquitoes, please visit the District's website and sign up for automatic email notification.