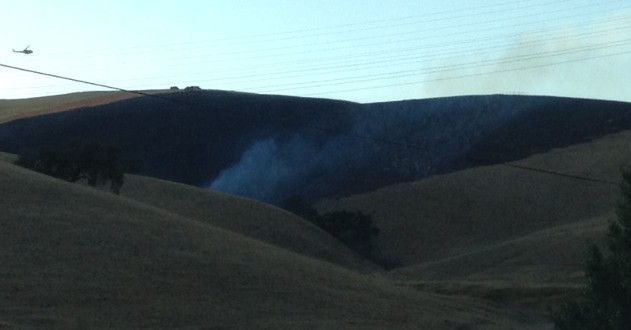 >
Firefighters are responding to a vegetation fire in the hills between Concord & Pittsburg between Kirker Pass and Bailey Road.
It is unknown how the fire started, and no injuries have been reported. ConFIRE says no structures are threatened.
Thanks to "Papa Smurf" for the tip!
UPDATE, 6:16pm: CalFIRE is also responding to this incident. ConFIRE tells us the blaze is about 30 acres in size, and as of right now, there is no easy access to get to the slow moving fire.
It's on the property of the Concord Naval Weapons Station.
Thanks to Stephen for the picture of the black hills!