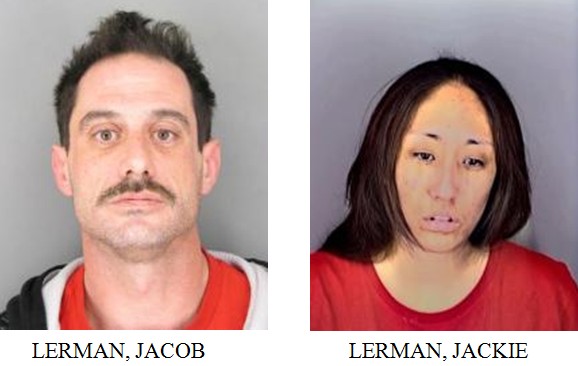 >
The husband & wife who were wanted for their alleged role in a stabbing & assault on Court Street in Martinez on August 25th are now behind bars.
Martinez Police tell Claycord.com that Jake & Jackie Lerman turned themselves in on Monday afternoon.
The female victim, who received several stab wounds during the assault, is expected to survive.
Jake's bail is set at $1,315,000, and Jackie's bail is $55,000.