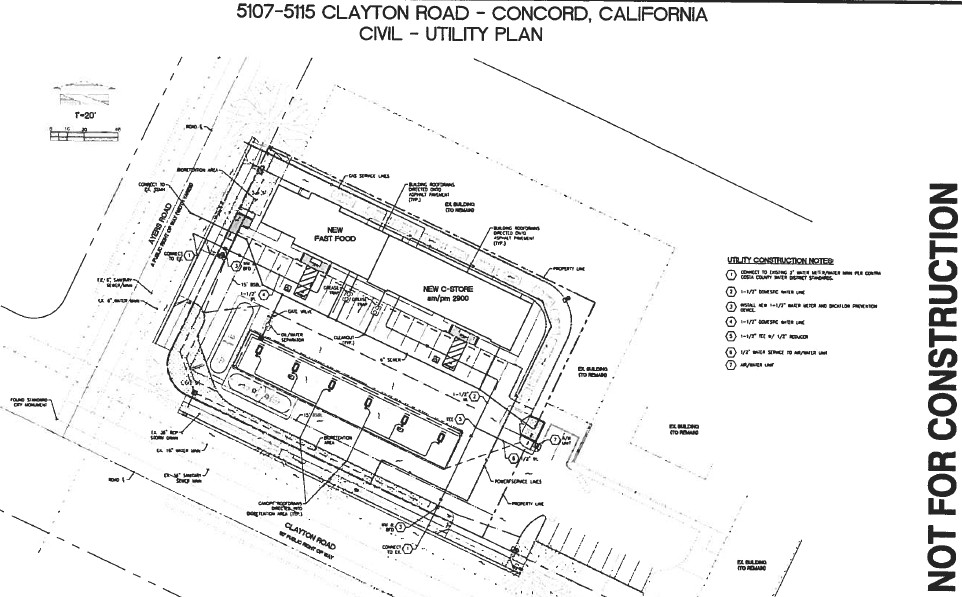 >
Popeye's & Arco/AMPM have submitted plans to the City of Concord to build a new restaurant and gas station/store on the corner of Ayers & Clayton.
As you can tell from the plans given to the city, the gas station will be along Clayton Road, and the Popeye's & AM/PM will be near the back wall of the property, along with the drive-thru for Popeye's.
Nothing has been finalized, so plans could still fall through, but we're hearing they'd like to open in 2013.
Popeye's also has plans to build a restaurant in North Concord, near the Chevron station at Willow Pass & Evora, just off highway-4.