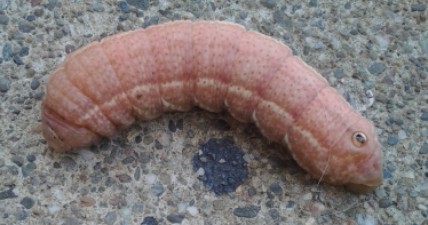 >
Here's a note from a fellow Claycordian who found this little creature (pictured above) in her backyard over the weekend.
I have a strange request for the good people of Claycord.com. This morning while standing on my patio in the backyard, I looked down and saw what at first looked like a jumbo shrimp until my dog pushed it with her nose and it straightened out.
It has the skin color of a shrimp, the shape of a caterpillar, and one eye on the top of it's head (or butt?)
The picture I have attached does not truly depict the size of this creature, but the best example I can give is that it's nearly the diameter of a Vienna Sausage.
I have no idea what this thing is, or where it came from. I have never seen anything like this before in my life!! I am hoping that maybe somebody on Claycord.com might be able to help identify this strange and slightly creepy looking creature.
Anybody know what it is?