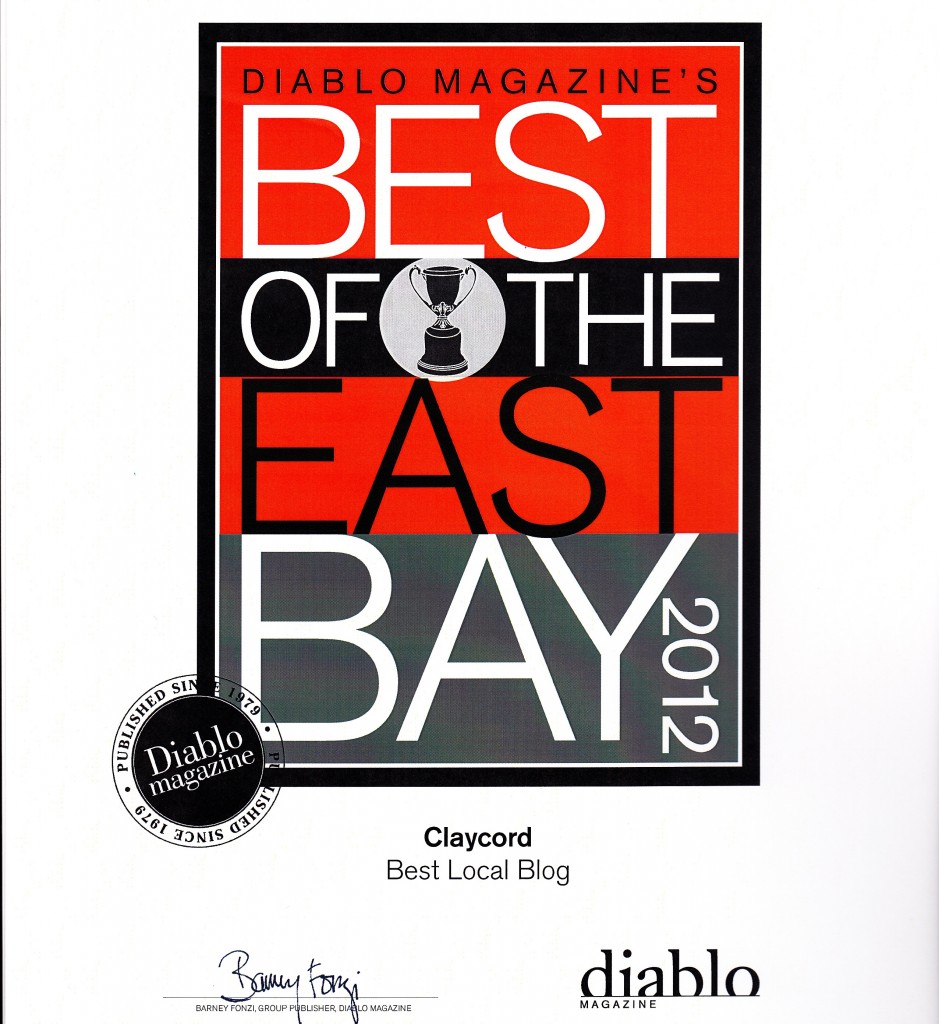 >
Readers of Diablo Magazine & fellow Claycordians, thank you!
For the second year in a row, Claycord.com was named "Best Local Blog" by Diablo Magazine.
This is a huge honor and I can't thank you enough.
All your love & support, as well as the tips and photos you send to news@claycord.com really make all the difference in the World, because this couldn't be done without you!
To view all of the "Best of the East Bay" winners, please check out Diablo Magazine's website by CLICKING HERE.
As always, thanks for reading Claycord.com!