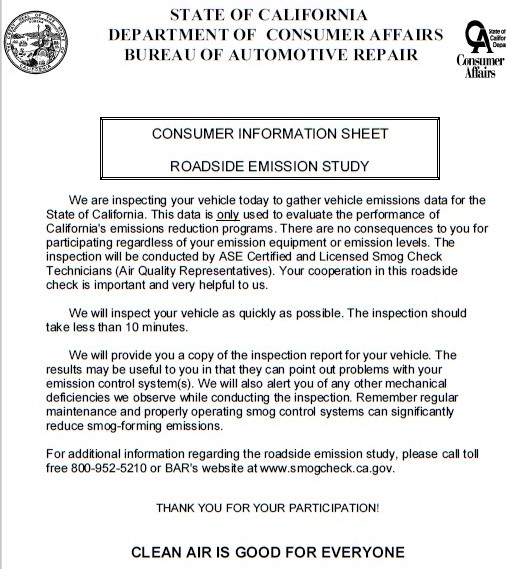 >
The California Highway Patrol (CHP) is performing random smog checks at a smog check inspection checkpoint on Concord Boulevard, near Glazier Drive, today.
Click on the flyer above for more information on the checkpoint.
Did you pass through this checkpoint?
If so, were you picked to get a smog check?