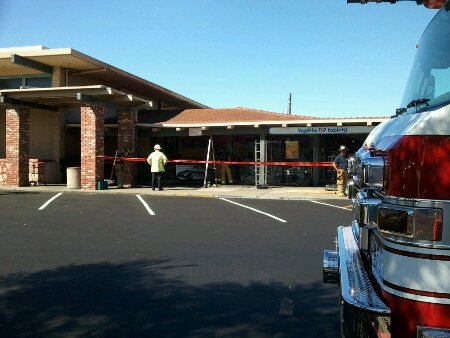 >
As we first reported earlier this morning, a vehicle crashed into Baskin Robbins on Oak Grove in Concord.
No life life threatening injuries reported.
UPDATE: The Concord Police tell Claycord.com that the driver was a 73 year old Walnut Creek resident. She was uninjured, but an employee inside suffered minor injuries.
The woman was trying to park when she hit the gas instead of the brake.