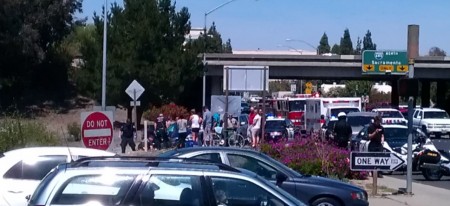 >
A Claycordian just wrote in about a vehicle -vs- bicycle collision on the on-ramp to southbound-680 on Willow Pass Road in Concord.
According to the witness, the vehicle was going westbound on Willow Pass when it turned onto the on-ramp and struck the cyclist, who was crossing the road.
The cyclist was injured but alive and talking when paramedics arrived on scene.
Thanks to Ryan for the photo and the information!