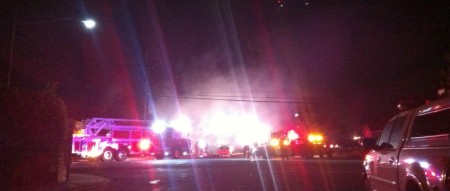 >
ConFIRE is battling a house fire on Springwood Way, which is in between Bailey Road and Thornwood Drive in Concord.
Nobody was home when the fire started, and no injuries have been reported.
The cause of the blaze has yet to be determined.
Thanks to Jaime for the bottom photo and Mitch Case for the two photos on top.
UPDATE, 10:35pm: The fire is now out. No injuries were reported.