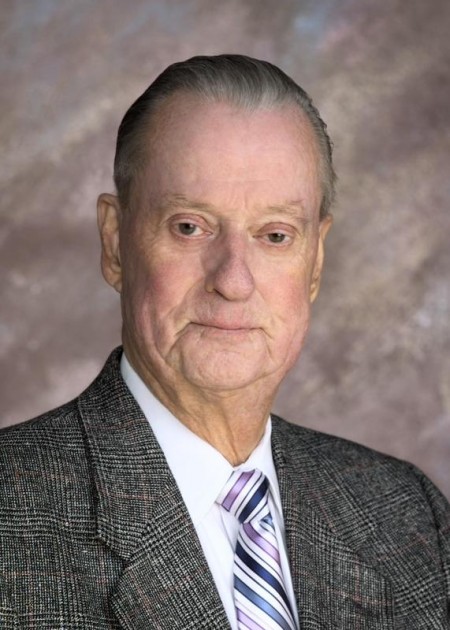 >
Former Concord Mayor, California State Assemblyman and California State Senator Daniel E. Boatwright has died.
The following is Senator Boatwright's obituary, provided to Claycord.com by the family of the long-time Concord & Clayton resident.
Daniel E. Boatwright
January 30, 1930 – April 27, 2012
Daniel passed away peacefully at his home in Clayton, with his wife Teresa at his side. He was 82.
Daniel Boatwright was born at home in rural Harrison, Arkansas to Daniel Bunyan and Bessie Boatwright. He is pre-deceased by his parents and by four sisters, Modene Ruff, Billie Boatwright, Iona Tucker and JoAnn Williams.
Dan moved to Vallejo, CA when he was eight years old. He returned to Arkansas in 1945 at the age of 15, to live with his sister Modene and her husband Boyd, where he attended Marshall High School. After graduating in 1947, he returned to California where he worked in the Sierra National Forest. In August, 1948, he joined the Army and was stationed in Japan during the Occupation Years. He entered the Korean War at the Inchon invasion. He later survived North Korea and the Chosin Reservoir.
Upon being honorably discharged from the Army, he returned to California and attended Vallejo Junior College. He then attended UC Berkeley and received his undergraduate degree. He attended U.C. Berkeley, Boalt Hall School of Law, to receive his Juris Doctorate.
He served as a Deputy District Attorney under John Nejedly, winning 60 felony jury trials and losing none. Resigning from the DA's Office, he opened his own Law Firm, Boatwright, Adams and Bechelli.
Daniel's political career began in 1966, when he was elected to the Concord City Council and as Mayor. He proceeded to the California State Assembly in 1973. In 1980, he was elected to the California State Senate, where he served with distinction for 16 years. He sponsored 350 bills that were signed into California State Law. He was always mindful of his District and of his constituents, as evidenced by letters still treasured by many of his constituents and by the many public works that are serving the people of Contra Costa County to this day – the Iron Horse Trail, Lime Ridge Open Space, and widening of Highway 680 which bears his name, The Senator Daniel E. Boatwright Highway, and many others. However, of all of his accomplishments, he was most proud of the laws passed regarding SIDS, which were the first in the nation to mandate protocols for infants who died of Sudden Infant Death Syndrome. He was also proud of the yearly award handed out to SIDS workers that bears his name.
Retiring as a Senator, he joined the lobbying firm of Sacramento Advocates where he worked with his former Chief of Staff, Barry Brokaw, until retiring in 2010 at the age of 80.
Daniel traveled the world, and was especially fond of Bellagio, Italy and Zermatt, Switzerland, two places he returned to time and again. He enjoyed fine food and was a very good cook himself, developing his own signature dishes. He enjoyed reading and spending time with his wife, his children, and his grandchildren, the joy of his later years.
Dan became a member of the Church of Christ in 1993, shortly after he married his wife, Teresa. He was an active member of the Church of Christ in Martinez.
He is survived by his loving wife of 18 years, Teresa; by his son, Danny and his wife Sarah and their children, Daniel, Isabel, Amelia and Elijah; his son David and his wife Kathy and her daughter, Lindsay; and by his son Donald. He is also survived by his brother, Vaughn Boatwright of Vallejo.
Our thanks to Hospice of the East Bay, and Nurse Jean.
Daniel was a supporter of the Children's Skin Disease Foundation.
Visitation will be Friday, May 4th from 6 to 9 P.M. at Ouimet Bros. Funeral Home. Services will be Saturday, May 5th, at 11 A.M. at the Church of Christ, 1865 Arnold Dr., Martinez, CA.