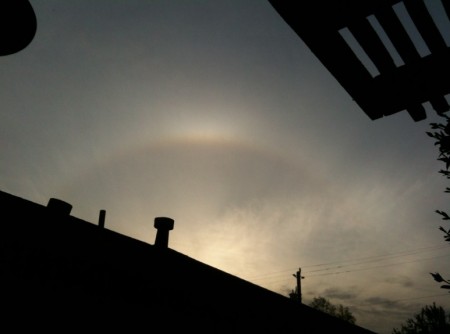 >
Did anybody see that rind around the sun on Monday evening?
We got this picture from Michael, who also wrote the following comment….
I've always found that signs from the Heavens to be really cool to observe. As I was putting birdseed into my feeders this evening I observed an event that I haven't "noticed" for some time. I remember as a kid seeing this more often. I guess that as an adult, I just don't pay attention to nature as much anymore. Attached is a photo of a ring around the sun.
From the internet:
In folklore, a ring (often called a halo) seen around the sun or the moon means precipitation (usually rain) is coming.
Looks like it was correct!
Thanks to Michael in Concord for the photo!