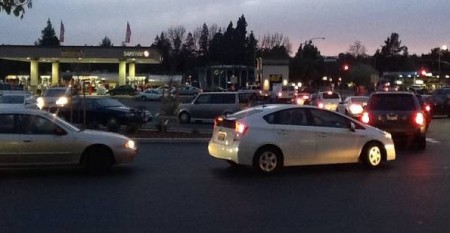 >
Over 20 vehicles were waiting in line to get gas at the new Safeway on Contra Costa Boulevard in Pleasant Hill, which was selling it for $4.05 a gallon today.
Currently, the cheapest gas in Claycord can be found at Costco, they're selling it for $3.99 a gallon, and the most expensive is the Chevron at Clayton & Denkinger in Concord, and the Chevron on North Main & Parkside in Walnut Creek. Both Chevrons are selling gas for $4.39 a gallon.
Thanks to Craig Cannon for the photo!
[poll id="37"]