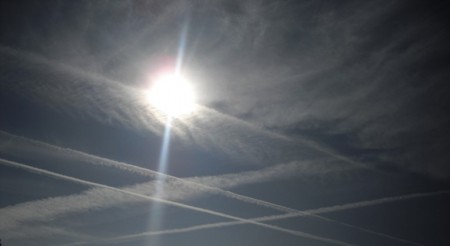 >
The lines in the skies of Claycord have been showing up for several weeks now, and when they're here, they usually don't go away for several hours.
Many theories exist as to what they are. Some think they're "chemtrails", and others believe they are "contrails".
Either way, they're there, and we know this'll make for an interesting discussion.
What's your opinion on these lines in the sky? Do you believe they are chemtrails or contrails?
To learn more about Chemtrails & Contrails, click ON THIS LINK.
note: the photo was taken in Claycord on Tuesday afternoon.